Links we love & ways to help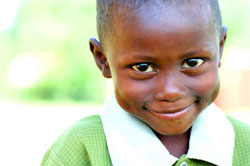 Creative ideas to help!1) Prayer is HUGE! God has an answer and it is for all of us to be outward focused. Please pray for the work and the children and for how GOD wants you to get involved.
) Give up a starbucks once a week and donate it. When you have reached your goal for giving, you will feel better physically and probably lose a pound in the journey!
3) Have a garage sale or a bake sale or a book sale and donate some or all of the sales to the work. You will be clearing out your used items and taking care of orphans!
4) Take a portion of your "mad money" and do something crazy...Like donate it! You will be amazed how great you will feel!
5) Start a go fund me page for the orphans
6) Count your blessings and put them in a jar. At the end of a week or a month pull out the blessings and read them and donate one dollar for every blessing!!!
Got any ideas? Email me @
lynnschriner@gmail.com
www.lynnschriner.com
for the music.
www.zimpartnership.org
for helping a child go to school.
If you want to become a partner with me please contact me directly.
www.facebook.com/lynnschrineramazed

---